At Amazing Support, we offer a lot of services –including Managed IT Support, Cloud Solutions and IT Consultancy. However, you might not know that we can offer even more than that!
Here is an overview of some of our additional IT support services available for your business.
1. Office Relocations
Moving office is just like moving house…stressful!
However, with a business there are so many factors to consider when moving from one location to another.
Some factors to think about are:
Are the phone and internet lines going to be ready?
Is there network cabling?
Will the servers fit and work?
Are there sufficient electrical sockets?
What about wireless?
What happens if our emails are down?
Will we have internet access?
All very important elements to consider and to be honest, all of them are needed in order for your business to continue to work on office move day.
We can help take the stress away from you as we handle all of the IT parts of your office relocation. We can even draw up an office move project plan as well for the IT elements for you to use.
We have handled a number of different office moves covering a small, medium and large staff and infrastructure base for a multitude of industries. Our team are also available to work evenings and weekends during an office move as we know how critical it is. Trust us, we've done it ourselves three times!
Our Management Team can also advise you on the best companies for you to use for your IT services (some of who we work with daily as partners) to ensure your critical IT utilities are ready in the new office prior to the move.
During any office move we ensure that at the end your systems are online, your staff can work and your business can continue to trade.
2. Installation and Colocation
We can work with modern serviced offices, office-let space, new build commercial premises, as well as listed buildings.
We offer a full range of installation services from a single workstation to a multi server and comms-room environment. We are able to advise, source and supply computers, servers and network infrastructure from a range of suppliers.
As part of our installation services, we can upgrade and update all of your systems, arrange for structured data cabling and high speed internet lines, as well as full coverage internal and guest Wi-Fi internet access. Everything can be installed and setup across any size of building and any type of business.
We are a qualified Microsoft Small Business Specialist and Silver Small and Midmarket Cloud Solutions Partner, meaning that we are able to advise and install the Microsoft hardware and cloud business product ranges, as well as understanding the needs of SMB and Enterprise objectives. We are committed to providing scalable infrastructure that is able to flex with your growth requirements.
Proudly, we are Microsoft and VMware Certified Partners proving our highly experienced and proficient ability with Virtualisation and Enterprise-grade environments to provide an IT framework for medium and large business requirements.
As well as multi office based infrastructure, we also install servers and network equipment in datacentres so that companies can benefit from off-site colocation of systems for remote staff availability, public access or for disaster recovery planning to facilitate a business continuity strategy.
Our Project Team can design and implement any criteria to suit you and your overall objectives and we work with you from project start to finish.
Our team are also highly trained to communicate with existing builders and contractors so if your office is still being built, developed or relocating, we can work with all third parties to ensure a smooth completion of your network.
3. Internet and Connectivity & Wi-fi Solutions
Internet and Connectivity
There is simply nothing more frustrating than when your internet goes down. Emails stop and if you use any type of hosted service you simply cannot work.
If you have remote users they are also unable to login to their computers or your systems and generally your business grinds to a stand still whilst you wait for the internet to come back up.
We have all had those annoying phone conversations with the outsourced support helpdesk of the Internet Service Provider (ISP) asking us if we have rebooted the router. You wouldn't be phoning them if that solved the problem!
The fact is that more and more of your business functions require a good quality high speed internet connection, but ironically it is the one part of the business IT that is not taken very seriously.
This point is especially true if you are reliant on a fast internet connection for offsite backup, remote users to work efficiently, as well as for Voice-Over-IP (VOIP) telephony and video conferencing to make and receive calls. So to is the risk of loss of business and clients should you not be able to communicate and service your public.
At Amazing Support we can go through some simple options that helps us understand how you work, recommend business broadband, connectivity and communication solutions that will work for you, ensure resilience and guaranteed uptime and ultimately give you peace of mind to enable you and your staff to work quickly and productively.
Our network partners we're proud to work with:
Wifi Solutions
Do you wish you could have better Wi-Fi coverage, see who is using your Wi-Fi bandwidth in your office or understand what people are actually accessing over your Wi-Fi across your business?
Perhaps you would like to access and track trend data on your hotel, cafe or restaurant guests to enable you to cross-sell additional services, improve security, provide a more individualised service and benefit from customised branding and consistent marketing. Maybe you just need better Wi-Fi coverage across your single or multiple business locations or might like to add restrictions for better usage of your Wi-Fi or to meet regulatory and ethical standards.
In order to do any of these you need the right wireless access points to provide that all important signal to every part of your building/area and also have the ability to access, control and manage them through a centralised Wi-Fi controller, either at your site or even cloud based.
Our Wi-Fi solutions do all of this. Plus, we're also able to setup secure guest access, branded login pages, provide voucher and payment-based Wi-Fi services, together with the control logins for your staff to manage front-of house essentials.
When it comes to service reliability, access points connected to Wi-Fi controllers can be optimised for both voice and video as well as setup to load-balance connections and provide failover to other access points when a problem occurs.
This ensures your Wi-Fi uptime is as near to 100% as possible.
If you're at the point where you need to bring your Wi-Fi up-to-date, require better visibility, control and centralisation and would like to commercially benefit from branding and multi-location consistency, then Get In Touch and we'll go through our Wi-Fi solutions with you.
4. Migrations
Our migration work covers Server and Workstation Migrations, Email Migrations, Physical Migrations, Cloud Migrations and Virtual Migrations. If you have any other specific migrations please do Get In Touch.
Server and Workstation Migrations 
There comes a point in all businesses where servers and workstations come to the end of their useful life or that the business simply outgrows their current capacity.
This can often cause concern and stress as to how much downtime is likely to be caused when data, settings and information have to be migrated over to new equipment.
Servers and desktops are central to company functions. Servers often maintain email, file sharing, printers and login details for users. Desktops, workstations, PCs and laptops are just as critical as they enable staff to work productively and efficiently, access business network resources for information and in many cases, act as "mini-servers" where businesses rely on them to manage business functions, store data and for remote access.
Therefore when a migration happens it needs to be planned meticulously and implemented in such a way that downtime is minimised and disruption is kept to a minimum.
At Amazing Support we have been performing server and workstation migrations for over ten years across all known operating systems and key virtual platforms. We know exactly how to handle the process that ensures minimal impact to the users. Many companies use a very manual process of copying data and email functions that results in significant downtime for the users.
When we plan and complete a migration, we ensure that user disruptions are non-existent or kept to an absolute minimum. All data, system settings and profiles are moved to new equipment with Microsoft and virtualisation best practices and full communication throughout.
From the planning of the migration process to the handing over of final project documentation, you can be sure our migrations will be smooth and stress free.
Cloud Migrations 
As a company's servers and infrastructure get to the end of their useful life, or your business has simply outgrown its existing servers then it may be the time to look to the cloud.
Cloud computing as a technology has been with us for many years under different names but in its current guise, combined with cheap and reliable fast internet connections, it is becoming a very viable alternative to in-house equipment.
"Cloud" simply means that some or all of your data and server infrastructure are not hosted in your office but instead, in a larger datacentre, accessible over the internet. The main advantage being the economies of scale that come from large datacentres that allow much greater computing power and resilience.  Small and medium sized businesses are able to access the massive power for a fraction of the cost.
As a business you have option of moving some or all of your IT into the cloud.
It can be something as basic as moving your email and website to start with, to moving your databases, files and entire network systems into the cloud.
At Amazing Support, we have helped many medium sized businesses successfully migrate all or part of their server infrastructure into the cloud.
We work with the third party hosting suppliers as well as the providers of your key software, to ensure everything moves smoothly and successfully.
Any type of migration or move can be very stressful but with careful planning and lots of experience we can take away much of the stress.
Virtual Migrations
Virtualisation is the latest technology to enable far greater resilience and business continuity.
The other great benefit of server virtualisation is the ability to be able to utilise the server hardware for multiple 'virtual servers'.
If your servers are becoming end of life, you have outgrown your existing infrastructure or you want to consider an option that gives your business greater resilience, scalability and business continuity then Server Virtualisation may be an option to look at. We can look at what you are trying to achieve and offer our advice as to whether this is appropriate or not.
If the decision is made that virtualisation is appropriate, then when moving a company's existing infrastructure to a virtual one there are a number of options available.
The first method is where a company can simply recreate their existing physical environment within the new virtual environment. This is called a Physical to Virtual Migration (P2V). This will mean that the existing systems and servers will remain the same but instead of them being on separate physical servers they are virtual servers within a virtual environment.
A second option to consider is to recreate new virtual servers in your existing environment. This is more suitable if the systems and configuration works well but a refresh and clean set up would be advantageous.
Finally there is a third option of full rationalisation of the existing configuration and the setting up of a new, designed from scratch, environment built for resilience and growth. If this is the best option then the existing infrastructure would need to be migrated across from the physical one and in some cases the component functions 'split out' for the virtual environment.
All of the above are areas that we have extensive experience in and can guide you to the best decision, as well as ensuring minimum stress and downtime to your business.
Physical Migrations
Your server is both the lifeblood as well as the single point of failure for your business.
Because of this they have to be treated with love and care to ensure the smooth running of your business. So what happens when you need to migrate from one physical server to another?
Historically physical server migrations have meant pain, stress and headaches.
The act of moving all the roles, data and functions of your old server onto a new one can be very daunting, especially if it's your only server.
At Amazing Support we have planned, managed and completed hundreds of physical server migrations. Ranging from Small Business Server for smaller businesses, right up to multi-server, multi-site and multi-operating system migrations. We have quite literally seen it all.
We do not just manage simple server upgrade migrations either. If your business has grown out of a smaller infrastructure we can extrapolate the key roles from your server and migrate them out onto their own dedicated servers, again, with minimal hassle and downtime.
Many IT companies perform a server migration in a very manual way and this is usually due to lack of experience. Manual migrations lead to significant downtime, data loss and general frustration. At Amazing Support, from the very start we have always planned and implemented migration methodologies that are always:
Timely
Downtime kept at an absolute minimum
Business continuity taken into consideration (if there are problems we can roll back)
Meticulous in their planning
If you are planning a server upgrade or migration, or are having a bad experience with an on-going one please Get In Touch.
Email Migrations
Have you been tasked with migrating 200+ users from an on-premise exchange server to office 365 or an alternative hosted exchange platform?
What about migrating from one on-premise exchange email server to another, or between two hosted email servers?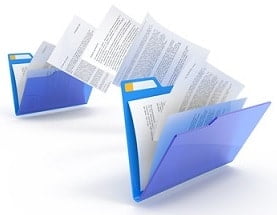 We understand the extra work involved and additional pressure that this can put on your already stretched IT department and offer a service that can help with this sometimes painful migration.
Our team can assist your business and your internal technicians as much or as little as you require.
From back-end only email migration live or out-of-hours, through to full mailbox, profile migration and end-point workstation changes.
As part of our migration planning, we will identify and set any downtime expectations, if at all. If necessary we can also setup temporary access to send and receive emails during the migration period should that be a requirement, to truly deliver a zero-downtime email migration service.
5. Proactive Server and Network Maintenance
For any businesses it is vital that your servers, workstations and network are constantly monitored and supported.
It is also essentially important that your core systems and network are kept up-to-date with the latest patches, fixes, releases and operating system updates.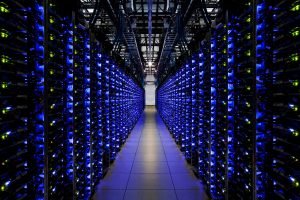 However, what is more essential is that an IT Company knows what is going on with your network before a problem arises and resolves any issue even before you realise that one exists.
Our proactive server, workstation and network maintenance is on a true 24/7/365 monitoring basis to ensure your critical systems are maintained properly and we have invested heavily in monitoring platforms to keep your systems online and trouble free.
We understand how important it is that your critical systems are constantly supported, managed and reported on by us. This is handled by our experienced team of support technicians remotely as well as on-site at regular and scheduled periods.
As a business that understands the difference between pro-active, not re-active IT support, our server, workstation and network monitoring and maintenance will keep your critical daily systems stable, updated, secure and supported without the need for any interaction from you.
6. Disaster Recovery Planning
Disasters rarely happen but as a business that helps people recover from IT disasters, we see regularly the chaos and stress that situations like this can cause.
More and more professional bodies also require their members to have good Disaster Recovery and Business Continuity plans in place. However we understand that these are often at the bottom of the list in terms of priority.
We also find that a common attitude is that as a disaster is not that often, putting in place a plan of what to do should a critical disaster happen can wait until tomorrow. We disagree.
The most frustrating part is that it does not have to be that way and we have a number of options, depending on your requirements, that will enable your business to continue functioning whatever happens.
At Amazing Support we have a very simple procedure that will help measure how vulnerable you are and then use that to help build your disaster recovery plan in compliance with your regulatory body.
This is achieved by understanding the Recovery Point Objectives (RPO) and Recovery Time Objectives (RTO) for your business. In other words, how much data can you afford to lose and how much time you can be down for.
Once that is completed as well as identifying other key elements of a Business Continuity Review, we can put in place the necessary provisions to factor these in before a disaster occurs so that your disaster recovery plan meets your business and regulatory requirements.
Most importantly, we will make this whole process painless and seamless so that you can concentrate on running your business.
[c2a]