Do you need help with your Word formatting or perhaps your Excel formulas? Maybe you don't know how to create a signature in Outlook or how to add transitions to your Powerpoint slides…
Now you can get all of this insight and more (free with your O365 subscription) explained with step-by-step instructions and videos right at Microsoft's Office 365 Training Centre.
Share this with your team as the Office 365 Training Centre provides on-demand access to essential training which will also increase your daily performance.
Visit the Microsoft Office 365 Training Centre at https://support.office.com/office-training-center
Read More: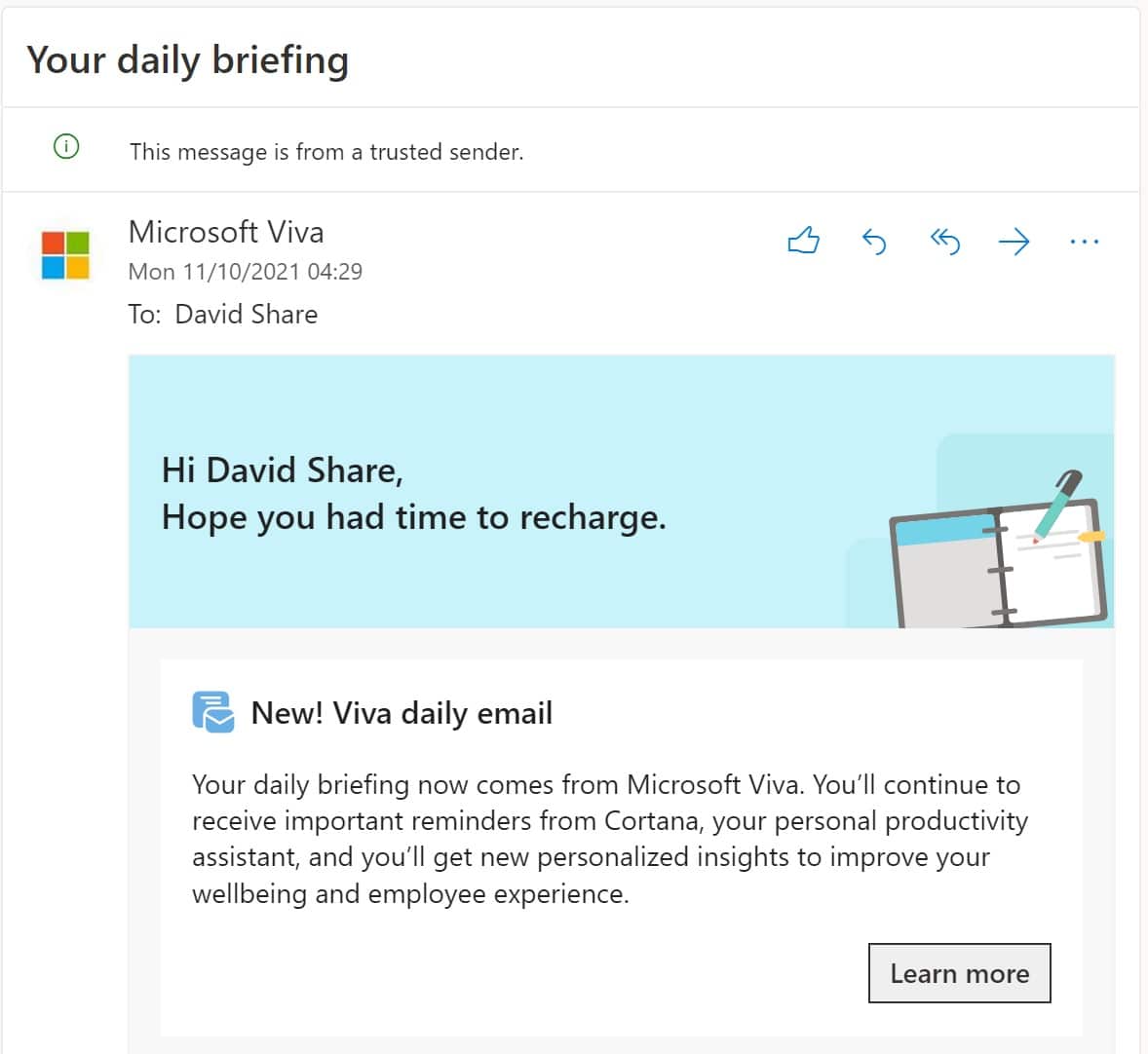 Insights in Microsoft 365 now part of Microsoft Viva
Read More