We know how important it is being able to rely on local businesses for advice and support.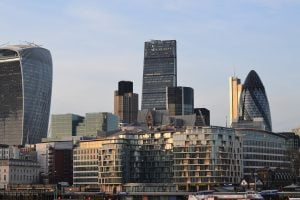 Any successful business looks to collaborate with the best companies within their budget and many prefer to work with local businesses in order to form on-going professional relationships and to benefit from a resource of available services.
Having a reliable IT Support Company on your doorstop in London, Central London and The City is therefore essential to ensure business support and continual up-time of your IT services.
At Amazing Support, we pride ourselves on the provision of our Business IT Support and IT Services to local small, medium and large businesses. We provide our local business community in Central London and the Greater London areas with professional and scalable IT services, as well as growing our existing businesses relationships.
We deliver local businesses in London with IT Support both remotely and on-site so that when you need it the most, we are there to help fast backed by our Service Level Agreement (SLA).
IT Support Services We Offer in London
Managed IT Support
We combine brilliant customer service with experienced technical support to deliver a fully outsourced managed IT Support service in London and surrounding areas.
Cloud Solutions
You and your staff need to access your company IT network wherever you are and whenever you need to. We can make that happen without bottlenecks.
IT Consultancy
We are obsessed with minimal downtime and make it our prime focus to ensure that your IT systems meet industry recovery standards.
Cyber Essentials
We provide cyber essentials certification for GDPR compliance in and around the London area. GDPR stands for The General Data Protection Regulation and is a requirement in EU law on data protection and privacy for all individuals within the European Union.
'
Where is our London office located?