To ensure our clients are the best protected and aware of their Business Continuity, we offer periodic Disaster Recovery (DR) Testing.
Usually we would recommend bi-annual DR Testing but these can be more frequent should your regulatory/professional bodies or stakeholders require this.
The entire planning, execution and results of our DR Tests are documented properly and delivered to you at each frequency.
We also ensure to go through a Disaster Recovery Review either when you become a client as part of our Network Audit and recommendations, or as part of an exercise to understand your recovery objectives, key business processes and system priorities.
Consequently all DR Tests are then run and bench marked against those objectives, processes and priorities to ensure that you have an accurate Business Continuity and Disaster Recovery plan.
If you have never performed a DR Test and would now like to address this, or if you are concerned what will happen to your business and critical systems during a disaster scenario, please call us on
0203 728 2555 or click here to request a call back.
To understand more about how, why and when to do a Disaster Recovery Test click here to read this article.
[c2a]
Read More: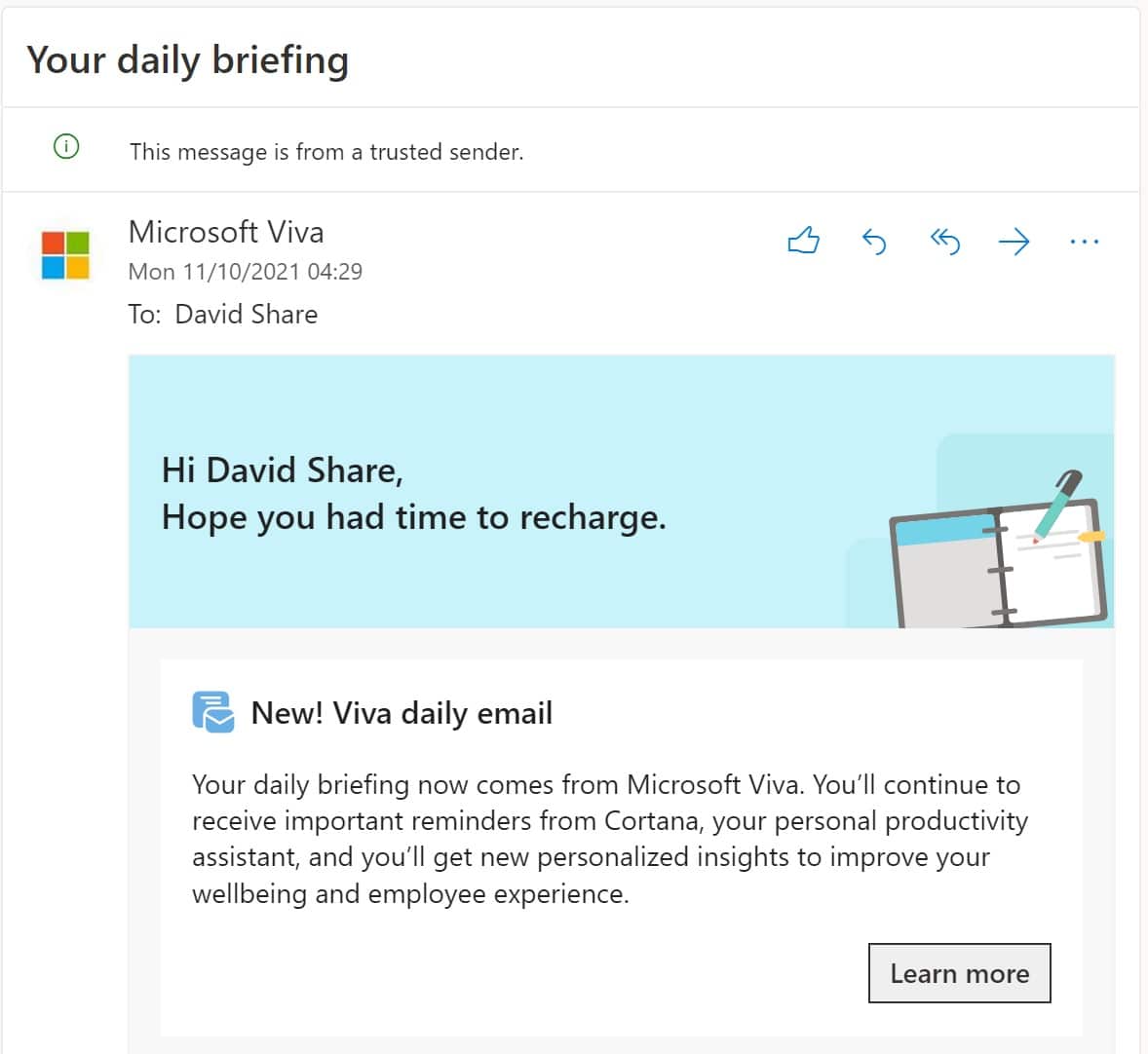 Insights in Microsoft 365 now part of Microsoft Viva
Read More