As a result of the issues experienced earlier in the year with the current email security filtering system (FireEye/The Email Laundry), our email security cloud distributor is introducing a replacement system (Hornet Security) which has 9 datacentres to increase availability and to ensure a better uptime of service. The new email security filtering system will provide identical filtering services, yet be more robust and also enable a higher level of security within the advanced threat protection features as well.
What Do I Have To Do?
When you receive your first Spam management email report from [email protected], at the bottom of the email you will see a link to https://cp.hornetsecurity.com/. Click on the link to take you to the control panel login to reset your password.
Next enter your company email address in the Username filed and click Continue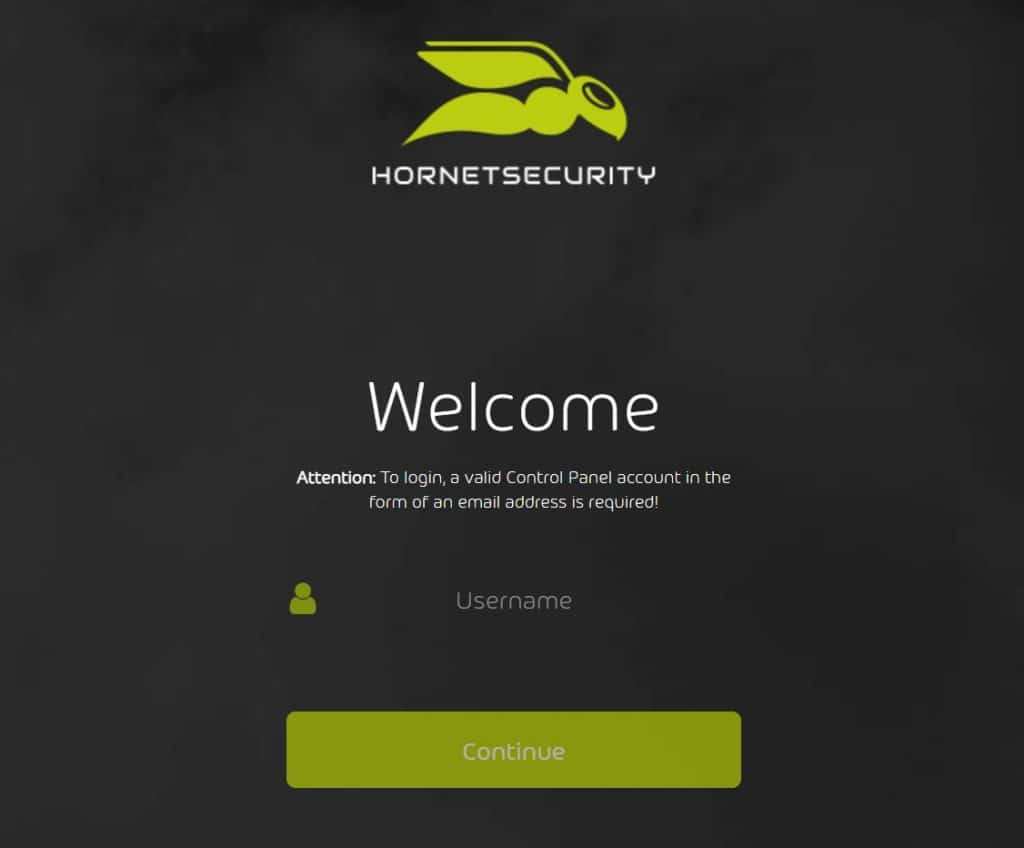 Then click on the Reset password link
Then click Submit
Finally, click Submit again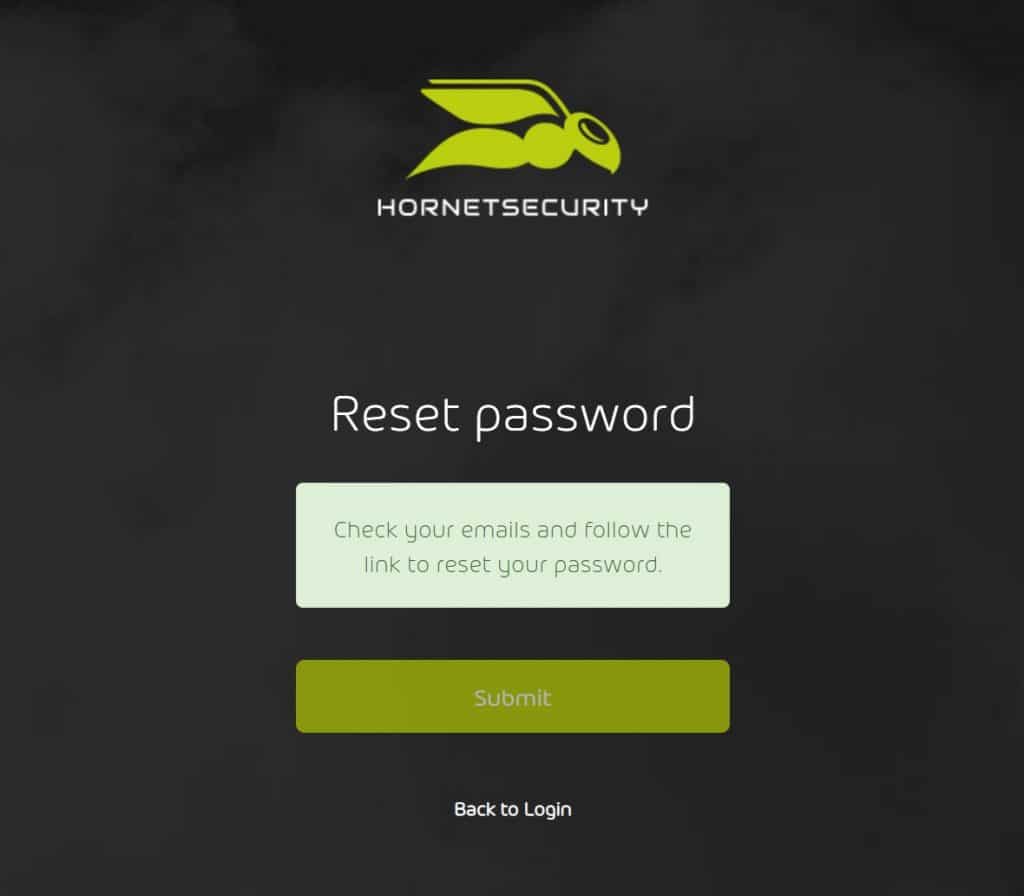 When you receive an email like the image below, click on the link and set a new password on screen.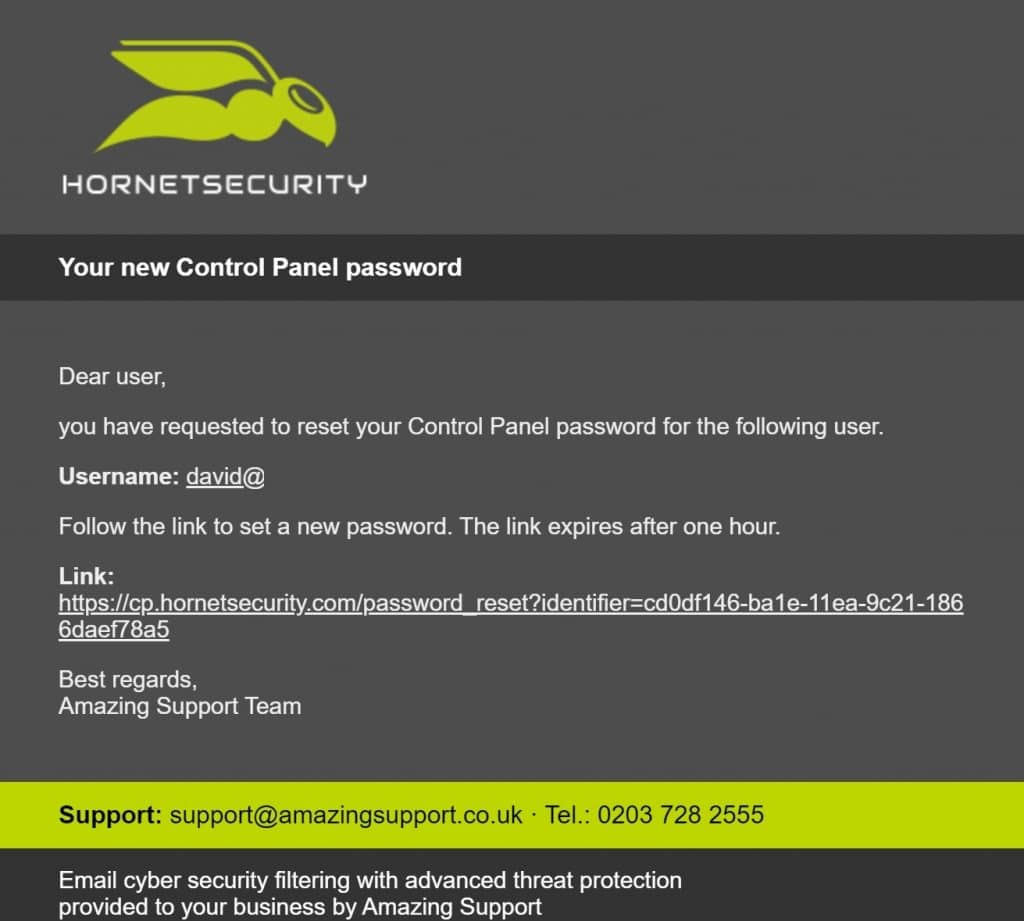 After you reset your password, it will log you in to the control panel for the first time after 10 seconds. It also means that you will be able to login to the control panel using your email address and password you have set, from the link in the Spam management email reports moving forward.
From the main dashboard, on the left menu, you will be able to click on Email Live Tracking (the emails and types that you have received), Reporting & Compliance (Email Statistics report) and Black & White Lists (to manage your black/whitelists).
If you get stuck with any of the steps, please call our IT Support Team on 0203 728 2555 (press option 1) and we will be glad to walk you through the process.