Dear Amazing Clients,
We are experiencing intermittent telephone issues today with our VOIP telephone system.
This is causing some clients not able to hear our support team or the advice on the phone is breaking at intervals.
We are currently speaking with our Internet Service Provider to assist in resolving this issue.
Should the telephone line fail or break whilst speaking with a member of our support team, they will call you back immediately.
We apologise for any inconvenience caused by this today.
Many thanks,
David Share
Operations Director
Read More: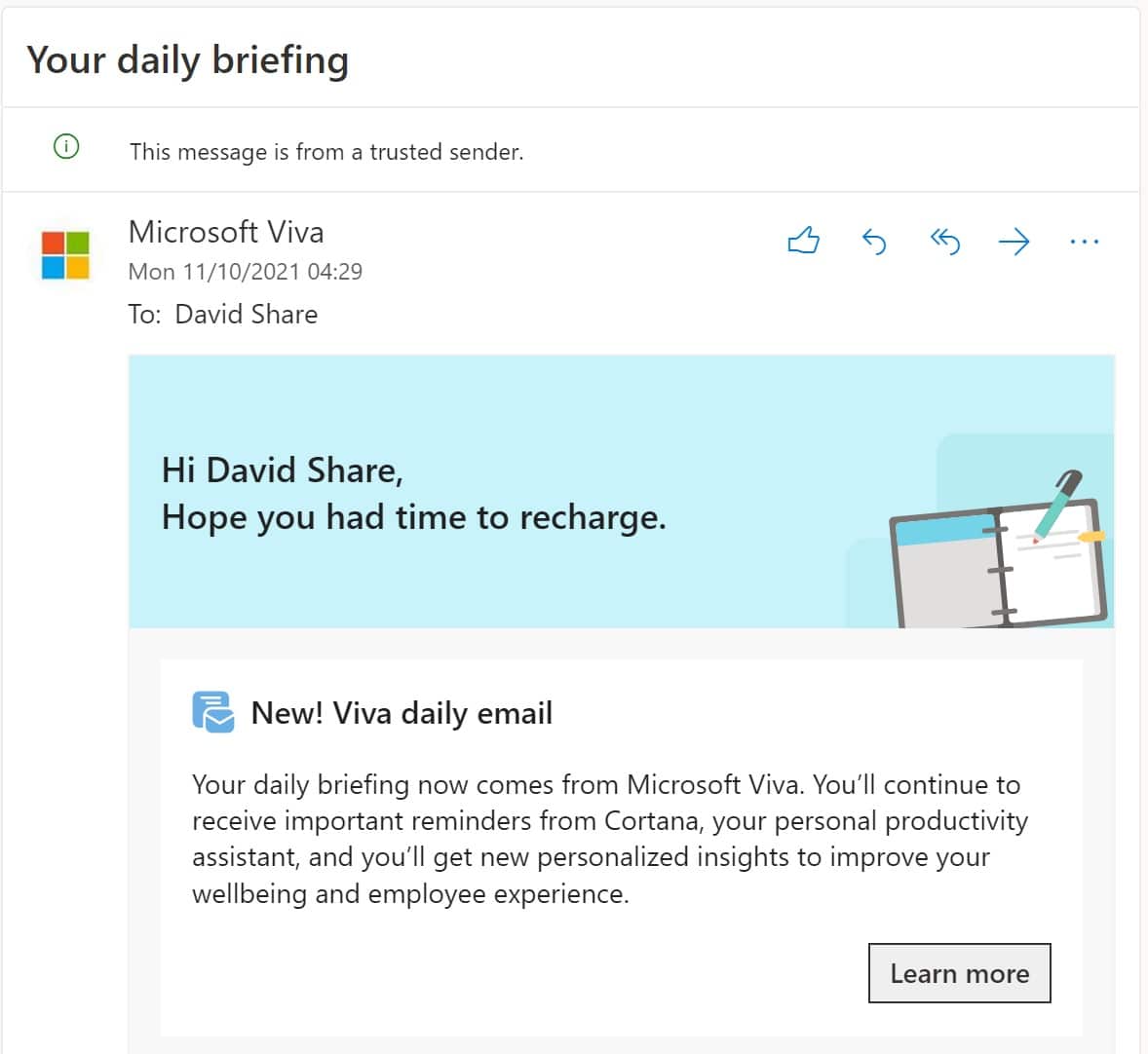 Insights in Microsoft 365 now part of Microsoft Viva
Read More