To provide best-in-class encryption to customers, Microsoft plans to discontinue support for Transport Layer Security (TLS) versions 1.0 and 1.1 in Office 365 from October 31st 2018.
Now although these TLS versions have no known security issues, due to the potential for future attacks and other TLS vulnerabilities, they have made the decision to stop supporting TLS 1.0 and 1.1 in Microsoft Office 365.
What is TLS?
TLS is the successor to the Secure Sockets Layer protocol (SSL) and provides secure communication on the internet for e-mail and data transfer.
What does this security update mean?
It means that Microsoft will not fix new issues that are found in clients, devices or indeed local or cloud services that connect to Office 365 by using these older TLS versions.
What does it not mean in terms of Office 365 use?
Office 365 will not block the older TLS 1.0 and 1.1 connections and there is no official date for removing TLS 1.0 and 1.1 in the Office 365 connections settings.
Recommended actions
Microsoft have stated that everyone should make sure that all client-server and browser-server connections use TLS 1.2 (or a later version) to ensure connection to the Office 365 service.
For a more in-depth look into the security update, please visit https://support.microsoft.com/en-us/help/4057306/preparing-for-tls-1-2-in-office-365
Read More: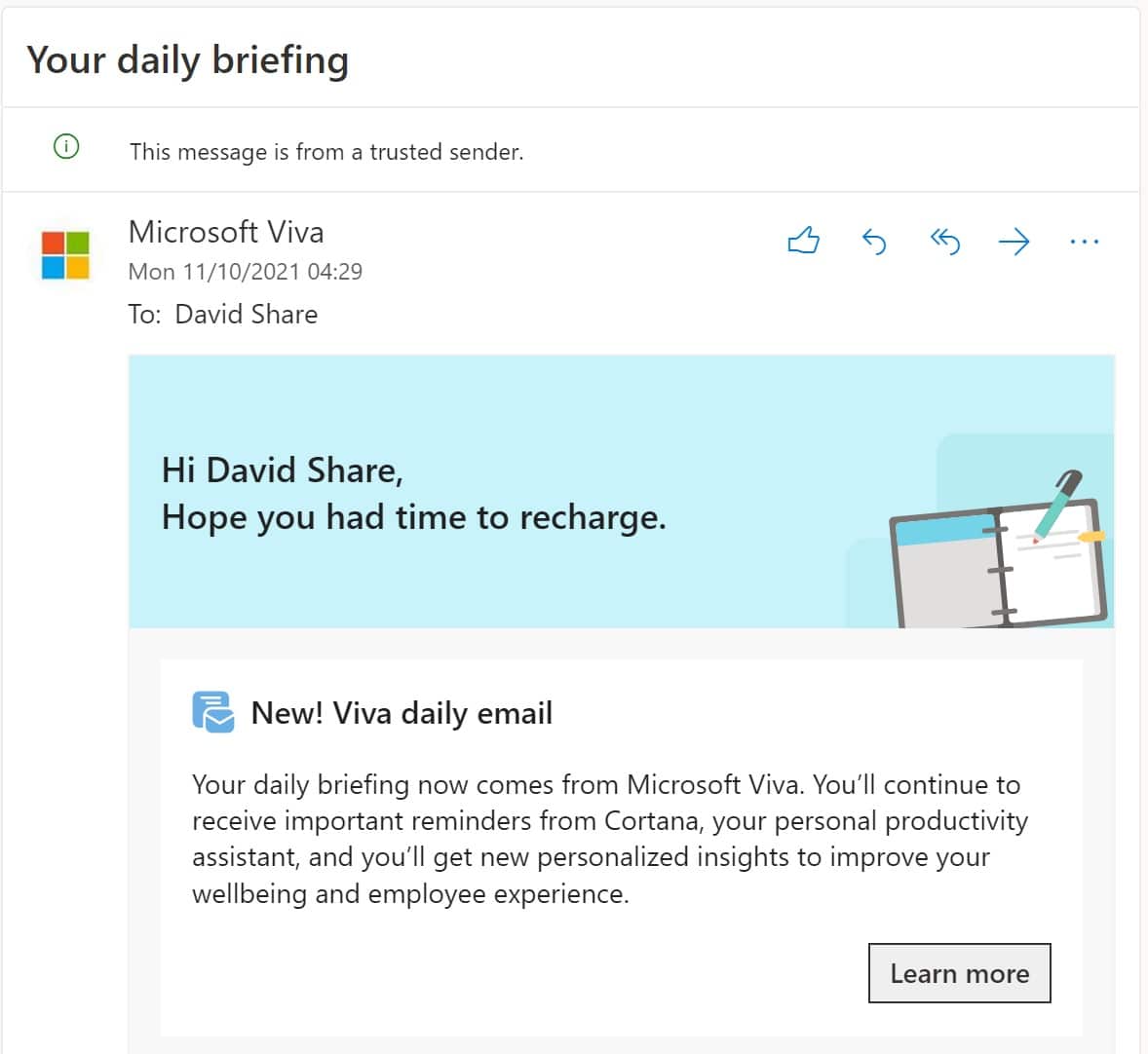 Insights in Microsoft 365 now part of Microsoft Viva
Read More