Do you know what happens when power goes down in today's businesses? Absolutely nothing. Redundant power supplies come to the rescue and make sure that computers have some juice so that work can be saved or sent off site.
Generators may kick in to bring some life back to the office. Business continues as data is usually stored offsite or in the cloud and can be accessed using your trusty tablet, smartphone or other remote devices.
Now, let's take a subset of the IT infrastructure, your emails. What would happen if the email server or email access was down? Complete pandemonium. The truly scary thing is that this is not an exaggeration.
[divider]
Email continuity is the ability to remain an open line of communication in the event of a mail server outage. It is essential to have an email continuity plan as there are costs when there is a lack of communication with your clients or audience. Orders will not be received. Time sensitive data will be put on hold, left unactioned or worse yet lost. Critical information updates are left unsent.
When faced with the question, "Do you have an email continuity initiative implemented?" many business owners and IT heads may answer, "No, but what's the risk? Email will be down a while we implement a fix." The reality is there is a lot at risk, namely money and reputation.
Do not jeopardise the bottom line or reputation of your company or business. Look closely at your email infrastructure and find the gaps in continuity. Never be caught unawares, here's how.
Start by shoring up your external security
Reduce the likelihood of intrusion, such as malicious spam and viruses, from penetrating your network and negatively affecting your email server. Use an external email security filter to protect your business by filtering those threats before they even reach your network. Equally important, you will be able to create a whitelist of email domains and addresses to help automate the process moving forward. An external email security filter acts as the first line of defense and will help prevent your email server and business from going offline.
Have a backup plan
In the event of a server outage make sure that your emails can flow to a backup repository. When the unthinkable happens and your email system goes down, a disaster recovery mailbox or queue ensures that you can still send and receive emails. Think of it as your safety net, you can fall back to it should the email server ever be knocked offline. You can even provide it granularly and ensure that, at the very least, key people (like VIPs, business owners, board members, IT staff) are covered in a disaster situation.
Build a better firewall
Users within your network can be targeted by using malicious links to spread a virus throughout your company's system. Augment your current firewall to include web filtering to catch, block and avoid these hoax links. Web filters will not only function when users click on links while browsing but also when they click on links within their emails.
Don't get spoofed
Email continuity is all about the prevention of email issues from disrupting your business and when a third party uses your email to send malicious content to others it is absolutely a business disruption activity. In this scenario, your reputation is threatened. After all, in today's age your email address is as much part of your identity as your fingerprint, indeed enforcement agencies often refer to emails as digital footprints. To avoid this digital identity theft, you must fully secure email related domain records. Prevent email spoofing and preserve your reputation.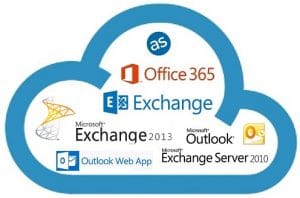 Get you head into the Cloud
Physical email servers have been the standard for decades. The only problem is physical things breakdown, they can be tampered with and they are affected by the environment. If your company houses its emails on an internal email server, then this is a real cause for concern. The solution saw its rise 10-15 years ago. "The Cloud" (the Internet and/or a virtual network within a datacentre) is an environment that lacks physical structure and therefore lacks the failings of physical servers. A cloud based environment, such as Office 365 ensures that your emails are secured in a non-physical environment and on top of this, it ensures enterprise level support and an SLA (service level agreement) around potential downtime and recovery.
[divider]
Implementing an email continuity plan has its costs. Should you get it for your company? Only if you want to preserve your bottom line and reputation!
Let's put it this way, the cost of not having email continuity will be much more than the cost of having it. Email continuity is not just an insurance policy, it is a proactive security step. Your company should get it and get it fast.
[c2a]