Opening days and times during Xmas/New Year:
We are open on 22nd (9am to 1pm only) 27th, 28th, 29th (9am to 1pm only) December 2017 where our Service Level Agreement (SLA) applies.
We are closed on all other days and our office will re-open again on 2nd January 2018.
We wish all of our clients and contacts a Happy Chanukah, Merry Christmas and a very happy New Year!
Best regards,
The Amazing Support Team
Read More: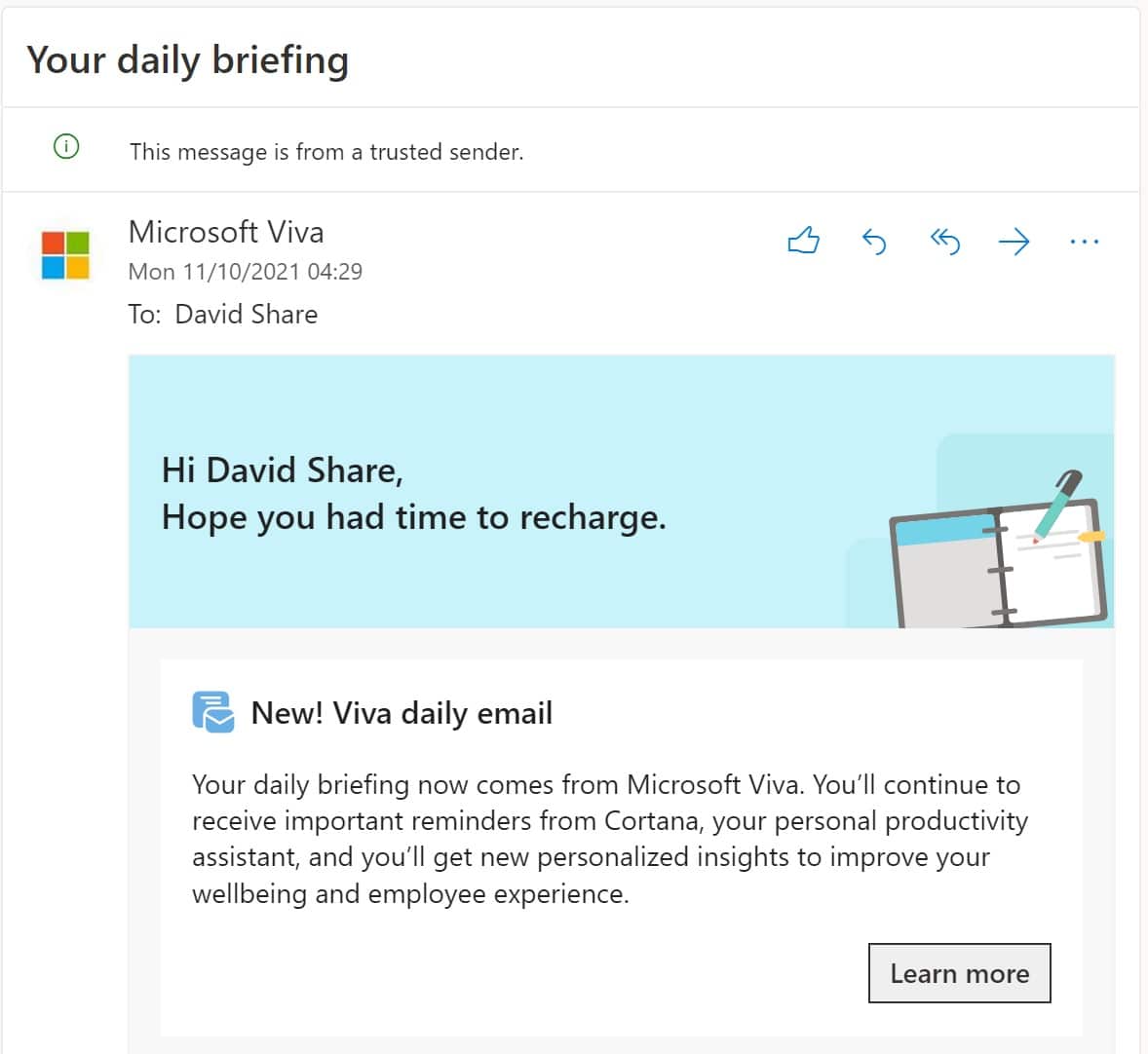 Insights in Microsoft 365 now part of Microsoft Viva
Read More