Opening days and times during Xmas/New Year:
We are open on 24th December 2019 (9am to 1pm only).
On December 27th (standard office hours), 30th (standard office hours) and 31st (9am to 1pm only) we will be operating our Service Level Agreement (SLA) on critical incidents only (P1).
If you do have a critical incident or an emergency, please call or email us as normal and our support team will monitor and respond accordingly.
For all non-critical issues or change requests, please continue to log your support tickets with us by phone or email and they will be responded to from 2nd January 2020 onwards.
We are closed on all other days and our office will re-open again on 2nd January 2020 at 9am.
We wish all of our clients and contacts a Happy Chanukah, Merry Christmas and a very Happy New Year!
Best regards,
The Amazing Support Team
Read More: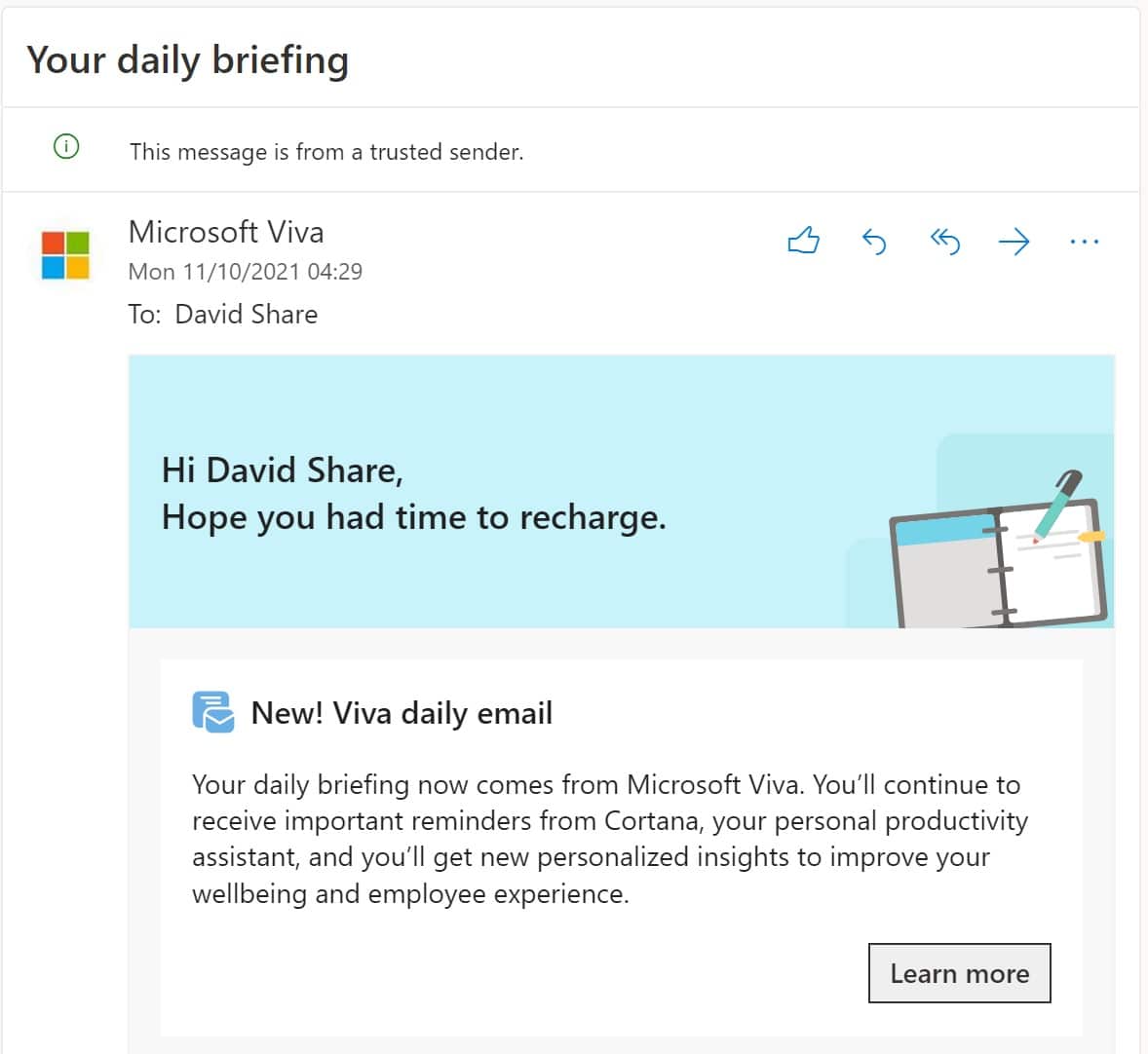 Insights in Microsoft 365 now part of Microsoft Viva
Read More