Quick Poll is a really good tool because it's quick to use and integrates nicely within Outlook.
Microsoft have also decided to roll this out automatically to all Office 365 users! But that won't start until April.
So if you want to do your own polls directly within Outlook (why wouldn't you!) here's how to currently use it.
How to install the current Microsoft Quick Poll
First you will need to have added "Quick Poll by Microsoft Forms" from either the Get Add-Ins section in Outlook or through add-ins deployment in the admin centre.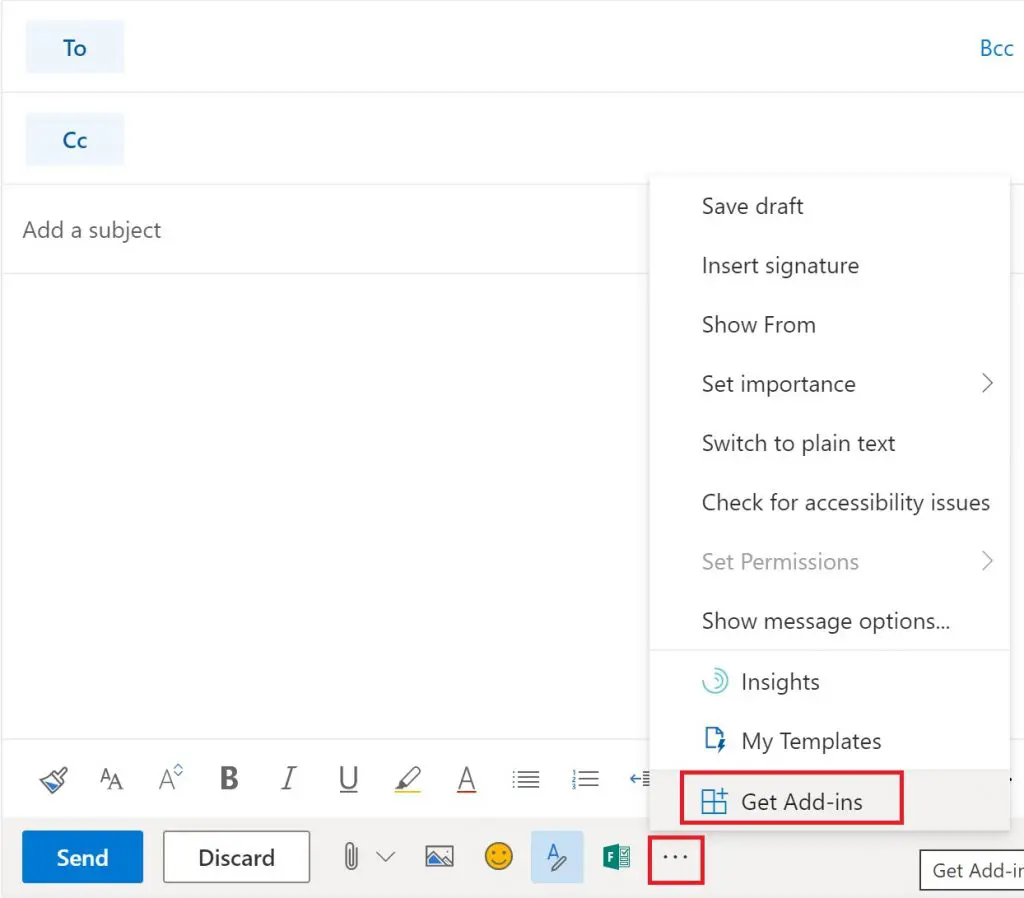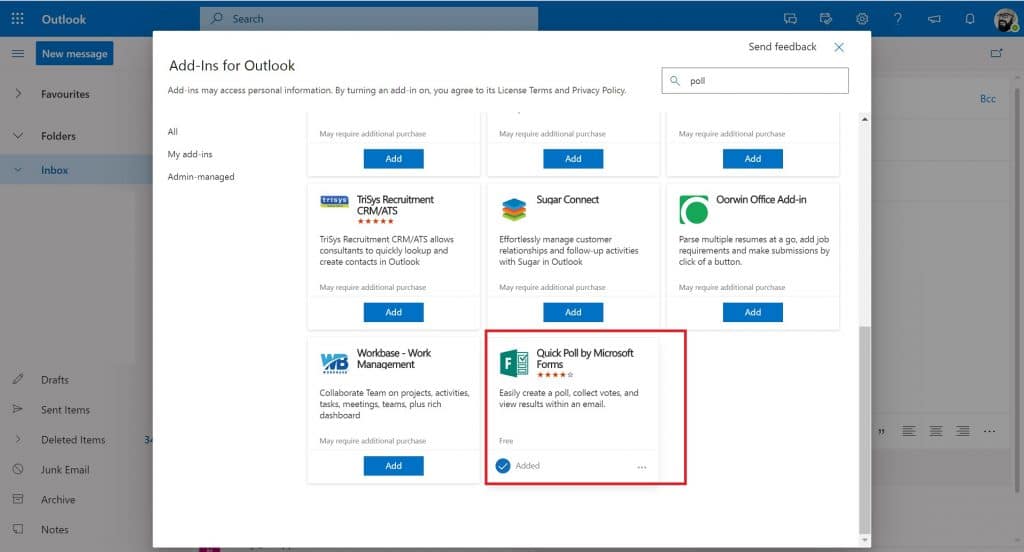 Once installed you will see the Quick Poll Form logo when you create a new message. Click it and follow the visual steps.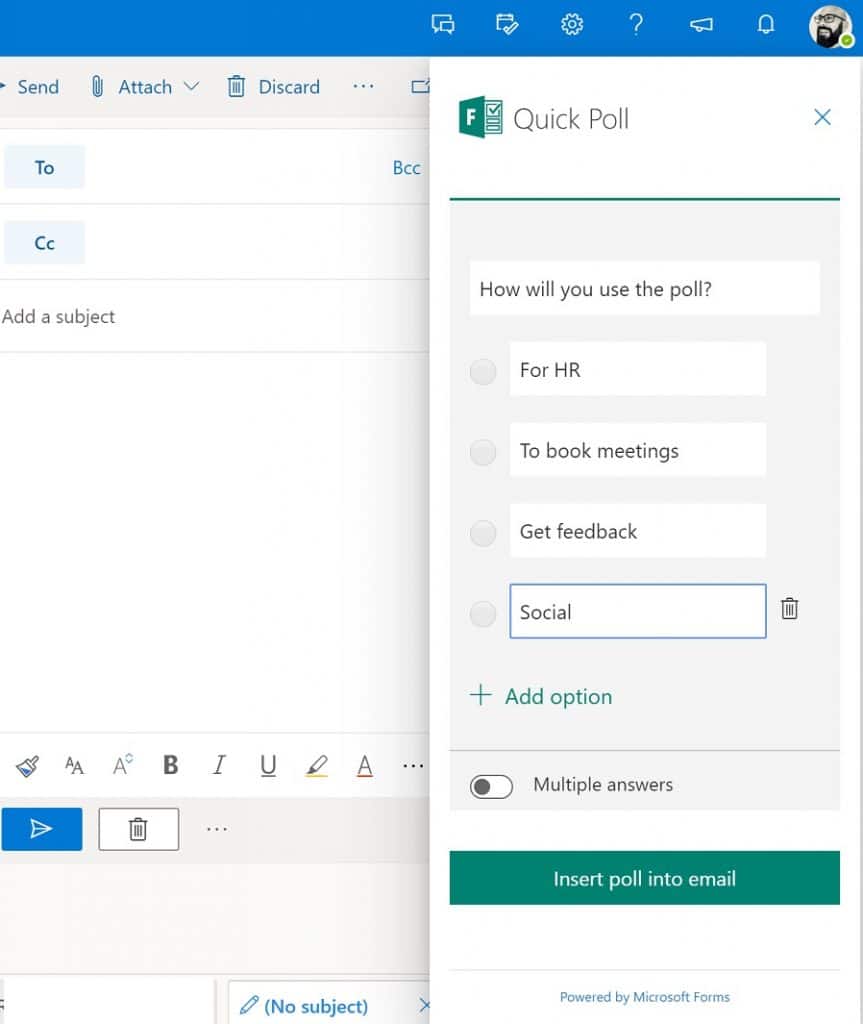 When the poll has been inserted into your email, click on the X to close down the poll window, enter your recipients (it will auto cc you in) and hit Send!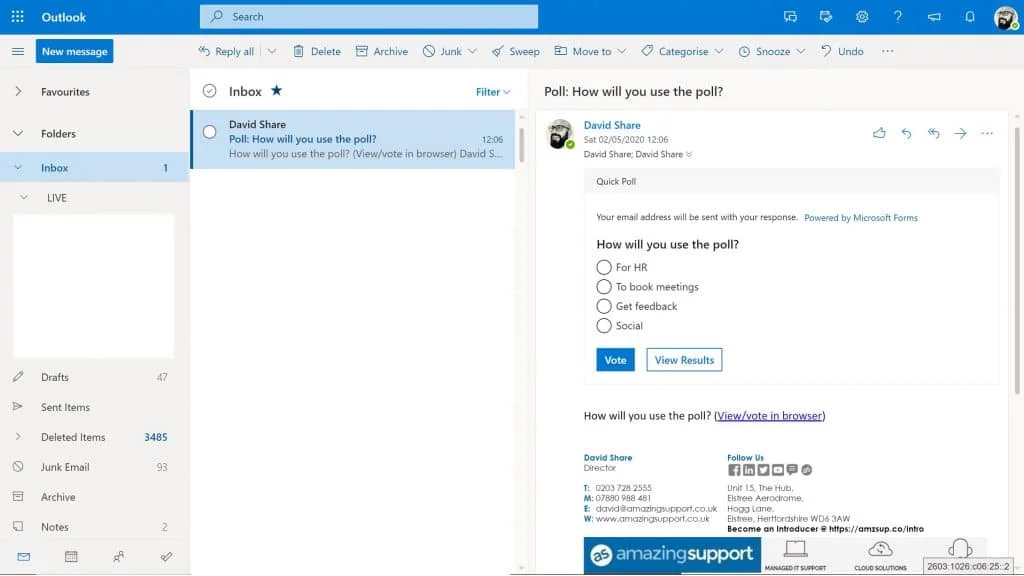 Microsoft will be deploying Quick Poll automatically to Outlook on the Web first and then they will start to roll out to Outlook on Windows and Mac desktops.
What does this mean?
It means users will no longer need to download the Quick Poll add-in from the store and manually install it in Outlook (as set out above) to create a poll. Microsoft will pre-install the Poll add-in starting in late April and to be completed by the end of May. The rollout for Outlook for Windows and Outlook for Mac has been delayed currently but Microsoft will communicate when they have an estimated timeline.
How will the poll look?
Outlook for Mac, Outlook for Windows, and Outlook on the web users will soon be able to create a poll within Outlook without needing to find-and-install an add-in. Just look for the Poll icon on the menu.
Where will I find the poll?
For Outlook for Mac, users will find Poll on the Message tab. After a user pins the add-in, it will appear under the contextual toolbar.

For Outlook on the web, when users create a new email message, they can access the add-in under "…" > Poll.
For Outlook for Windows, users can accessPoll either via Insert tab > Poll or via Options> Use Voting Buttons> Poll.
What to do to prepare for this change?
Microsoft then plan to withdraw the current Quick Poll add-in from the store in January 2021.
Should Mac and Outlook on the web users not uninstall the Quick Poll add-in, the new add-in will be automatically installed when it is withdrawn from the store. When a user preemptively uninstalls the old add-in, the new Poll add-in will be automatically installed.
If Outlook and Mac for the web users have downloaded the Quick Poll add-in, they will need to uninstall it at https://outlook.office365.com/ecp/ in order to use the pre-installed Poll add-in.
Get in touch for our first-class IT support services.