Below are the 6 steps that you need to follow to login to your office workstations from your home PCs or laptops.
Important: If you have not already been setup for remote access, please have a Manager/Director/Owner of your company email [email protected] with a list of users to setup and the workstations needing remote access.
Important: Ensure that you DO NOT turn off your office workstations and leave them ON. You can turn off your monitors.
1. Visit our ITSupport247 portal at https://clients.amazingsupport.co.uk

2. At the login screen, enter your work email address and portal password and click Log In (if you have forgotten your password, click on the "Forgot Your Password?" link and follow the email you will be sent)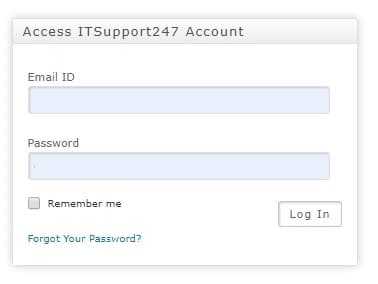 3. Next enter the 6 digit code from the Microsoft Authenticator App on your mobile and click Submit OTP Code (or follow the prompts to set up the Two-Factor-Authentication (2FA) app on your mobile. If you get stuck call our Support Team on 0203 728 2555)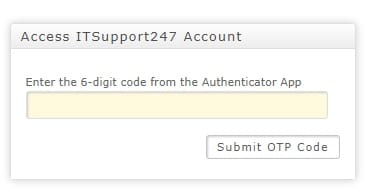 4. When you have logged in, on the left sidebar menu, click on Desktops and then for the workstation you wish to remote control click on the LogMeIn icon under the Options column
5. Next on the LogMeIn Connecting to remote computer screen enter your office workstation User name and Password, if you're on a domain select your domain from the Log on to dropdown (see example below) and click Login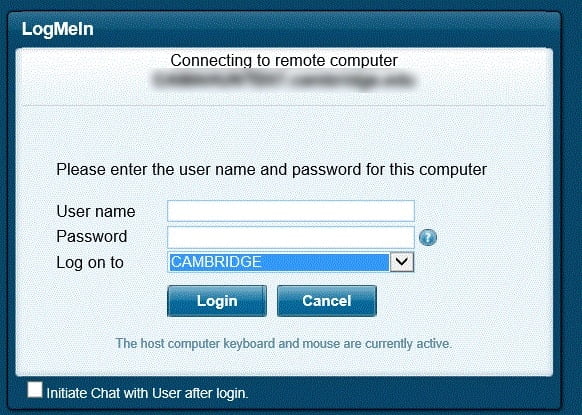 6. Finally with the LogMeIn dashboard for your workstation, click Remote Control and then download, install and run the LogMeIn application

If you get stuck at any of the steps, please call our IT Support Team on 0203 728 2555 (press option 1) and we will be glad to walk you through the process.
Must Read: How to keep your business running during a Coronavirus outbreak
#Coronavirus #WorkFromHome #BusinessContinuity