The Amazing Way® is our mantra and ethos on how we work in-house with our teams and how we deliver our service to our clients.
The Amazing Way® is formed around the following key elements:
Communication
Attitude
Responsibility
Expertise
360° internal and external communication. It's teamwork and ensuring clients, contacts and suppliers receive that exceptional level of communication at all times especially throughout support incidents. If we say we will call you back, we will and we have a
Service Level Agreement
(SLA) to ensure that we do.
Honesty, sound advice, always concise, being professional, dedicated. These are qualities we instil into our staff to make certain that when you speak to a member of our team, they take on your problems as if it were their own. And they make sure that they see it through to the end. It's about being considerate to clients, contacts, staff, suppliers and to the company's goals and ethos.
Taking ownership of support problems and the work we have committed to. Setting and meeting your expectations so that we pre-empt issues before they happen through pro-active communication and keeping you up-to-date by effective management so that we do not let you down. It is being accountable to the work that we undertake, to the advice that we give you, to our clients needs and to their business.
Experience, reliability and reassurance. It's about ensuring your issue, work or request will be handled with professional conduct and with timely delivery. It's you knowing that we're dealing with it and no matter how bad or complicated you think an issue is, we can handle it. We will take that pressure away from you and give you that sense of relief. We will advise you properly and tackle each matter effectively with an organised approach. And we ensure that whatever we need to do will be executed with technical and measured delivery.
Amazing Support are very much customer-led so our attention to customer communication and technical service is absolutely the most important priority to us.
Aside from our experience and qualifications, we have been trading for over ten years and our values and reasons for being in business and providing our services have always remained core to us. They are honesty, amazing service and amazing customer support.
So why us? We give our clients that local trustworthy service backed with professional experience, knowledge, qualified advice and amazing support.
We are an award winning Microsoft Silver accredited and HM Government Cyber Essentials certified IT Services Company, based in London & Hertfordshire, delivering Managed IT Support, Cyber Security, Business Continuity, Cloud Solutions and IT Consultancy through our customer service driven ethos.
We are also an official partner and member of the HM Government agency UK Trade & Investment's (UKTI) UK Advisory Network (UKAN), part of the UK Department for International Trade, where we have key experience enabling non-UK businesses to expand or extend their overseas operations into the UK market.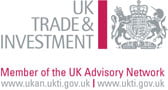 Personally speak with one of our Directors to discuss your requirements
Complete this quick form and we will be in touch or contact us using: